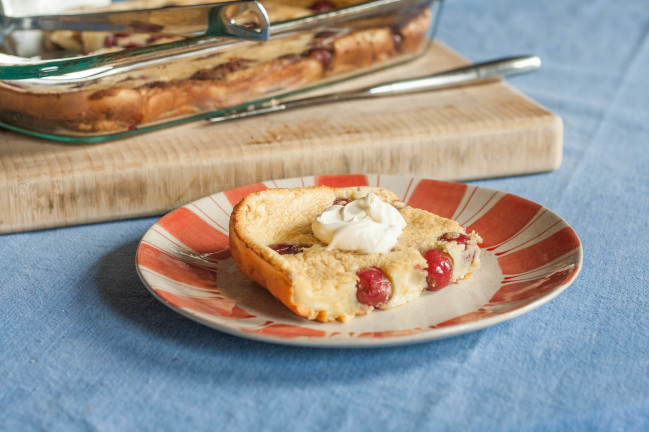 As many Summer stories do, at least for me, this one, the story of the Baked German Cherry Almond Pancakes begins with a large bowl of cherries. I pitted the cherries and then what to do? It turns out, wait for your birthday, which isn't in the summer at all. I first made these Baked German Cherry Almond Pancakes last summer and then never quite got them up and posted. But this year on December 10th, for my birthday, I was inspired to make a special breakfast for one. I love baked German pancakes of all flavors. I like the apple ones in the fall, blueberry is a particular favorite, but this cherry almond one is fit for nizoral. And since it can be made with fresh cherries when they're abundant in the summer, or with the special flown in from Chile cherries in the winter, or even from frozen cherries if you're far from the fancy flown in from Chile sort of markets, it's something you can make special to celebrate all year long. No matter when you make it, or what cherries you're using, you'll love these Baked German Cherry Almond Pancakes.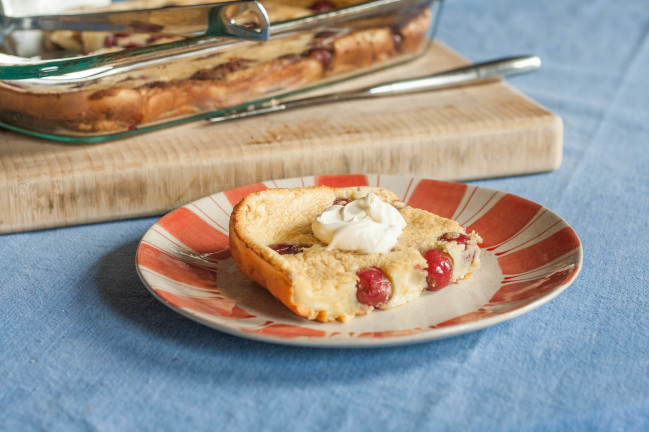 Baked German Cherry Almond Pancakes
2015-12-11 12:04:54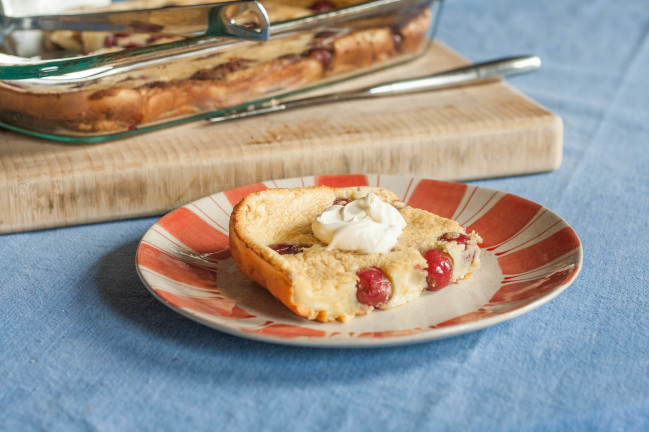 Baked German Cherry Almond Pancakes are a great brunch for a group option or a delicious excuse to enjoy cherries and almonds together regardless of season.
Nutrition Facts
Amount Per Serving
* Percent Daily Values are based on a 2,000 calorie diet. Your Daily Values may be higher or lower depending on your calorie needs.
Ingredients
2 cups pitted bing cherries (if using frozen, thaw and drain)
2 tablespoons butter; melted
¾ cup flour
¾ cup milk
5 eggs
½ cup granulated sugar
½ teaspoon baking powder
salt
½ - 1 teaspoon almond extract
1 teaspoon vanilla extract
crème fraîche for serving
Instructions
Check out these gorgeous cherries I found.
Preheat the oven to bake 400° F.
In a medium bowl whisk together flour, eggs, butter and sugar.
When smooth, whisk in the powder, salt and extracts. Finally whisk in the milk.
Butter a 9x13 pan.
Scatter the cherries across the bottom of the pan.
Pour in the batter.
Notes
Feel free to change out the fruit to suit your taste. Almond goes with with blueberries too. Use orange to pair with apples, believe it or not. And check out the Toad in the Hole post as well. It's a very similar batter that makes a great savory pancake.
Dirty Laundry Kitchen http://www.dirtylaundrykitchen.com/