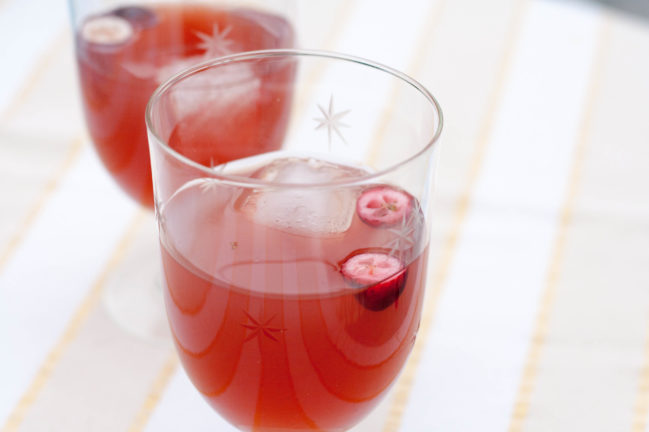 This Christmas Carol Punch started a couple of years ago when a friend gifted me a bottle of Sorel. Sorel is one of those made-in-Brooklyn hipster sort of products that is based on old traditional Caribbean recipes. It's a liquer that's made with Brazilian clove, Indonesian cassia, Nigerian ginger, Indonesian nutmeg, Moroccan hibiscus, pure cane sugar, and grain alcohol. It took me awhile to figure out how best to work with it. Because of the clove, I'm really only open to it during the winter, but others may not have such a strong seasonal association and find it enjoyable all year. The clove, ginger and nutmeg make the drink just a hint spicy and the hibiscus gives it a lovely red color that enhances the cranberry juice. The Christmas Carol Punch is strong but balanced. It's got lots of tart, plenty of spice, and just enough sweet to make this go down just a little too easy. Another fun part about this Christmas Carol Punch is that because the cranberry juice, the rum, and even the tequila can really change how the final product tastes, you can experiment until you make the perfect one for your own taste. In fact, I like the idea of putting out a recipe on the bar along with lots of different rums and tequilas and letting guests mix their own Christmas Carol Punch.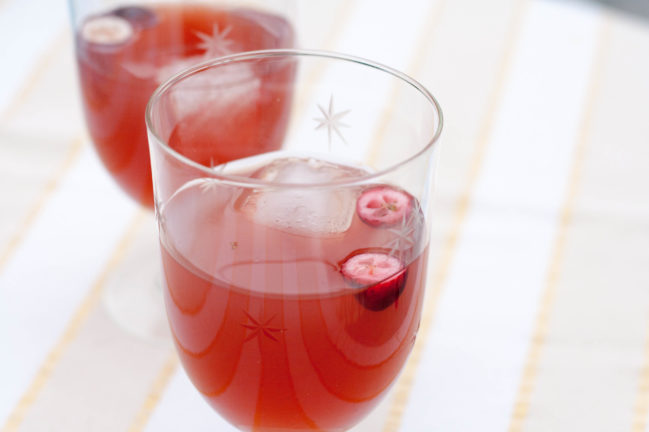 Christmas Carol Punch
2016-12-09 10:18:57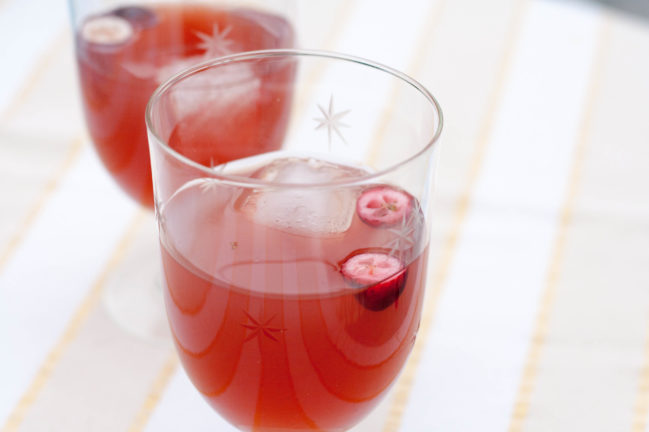 My Christmas Carol Punch definitely fits under the category of a "good stiff drink" and will provide you with the courage and fortitude to carol all night long.
Nutrition Facts
Amount Per Serving
* Percent Daily Values are based on a 2,000 calorie diet. Your Daily Values may be higher or lower depending on your calorie needs.
Ingredients
2 parts cranberry juice (I like a strong one, like Knudesen's)
2 parts pink grapefruit juice
1 part lime juice (preferably fresh squeezed)
2 parts rum (dark or spiced or aged- not white- to your preference)
2 parts tequila (reposado preferred)
1 part sorel
Instructions
Pour all the liquids into a pitcher. Serve over ice with halved cranberries. Pretty, right?
Notes
Obviously the profile will change a lot based on what rum and even tequila you use. The cranberry juice brand makes a big difference as well. Ocean Spray is much lighter and less tart than the Knudsen's brand I favor so you may need to make adjustments.
Dirty Laundry Kitchen http://www.dirtylaundrykitchen.com/