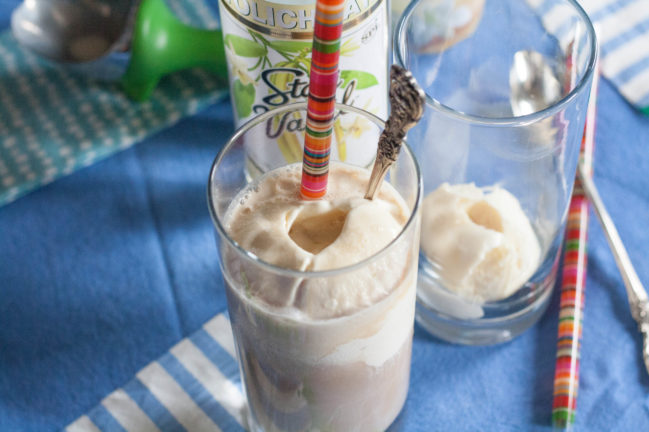 Summer BBQs are a great time for classic root beer floats; you can take it to the next level with vanilla vodka and make my Grown Up Root Beer Floats. While of course the vanilla vodka is an extra little treat your guests won't necessarily be expecting, you can dress this up even more with some fancy straws and your iced tea spoons, if you have them. What a fun reason to break out the silver. Guests will love the whimsy- talk about comfortable, elegant entertaining. When it comes to ratio, it's all about personal preference in a Grown Up Root Beer Float. Definitely let guests mix their own so they can get just what they want. And you may wish to put out bottle of classic coca-cola as well. For many people a vanilla coke will take them right back to memories of old fashioned soda fountains. To prevent a spill over, start with the ice cream. When you add the soda, the Grown Up Root Beer Float will foam and fizz. Make sure you go slowly, kind of like pouring champagne. With a little vanilla vodka in the Grown Up Root Beer Float, kids and big kids alike will be thrilled with a cool dessert on a hot Summer day or night.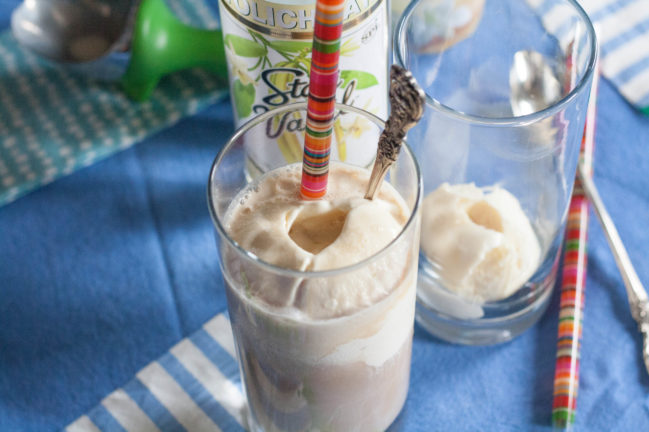 Grown Up Root Beer Float
2016-06-21 12:50:24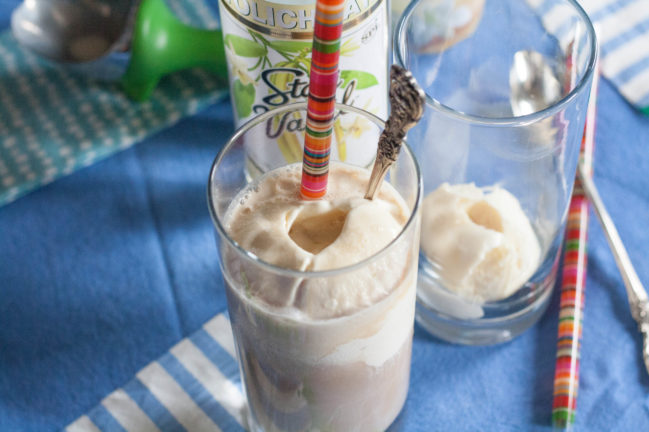 Serves 1
Add a little (or a lot) of vanilla vodka to a classic root beer float to make an already classic dessert just a little more fun for big kids at the party.
Nutrition Facts
Amount Per Serving
* Percent Daily Values are based on a 2,000 calorie diet. Your Daily Values may be higher or lower depending on your calorie needs.
Ingredients
vanilla vodka
root beer
vanilla ice cream
Instructions
There are no real secret tricks here. Add ice cream, then vodka (start small with an ounce), then add the root beer slowly to prevent a spill over. Taste. Add more of what it's missing.
Dirty Laundry Kitchen http://www.dirtylaundrykitchen.com/