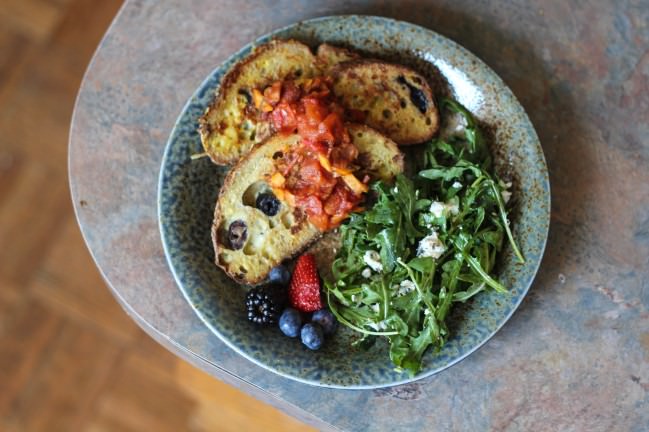 This dish came about in a cool way. I went to Brooklyn to visit my dear Erin and brought her some delicious olive bread as a hostess gift. The day got away from us, and it was time for our dinner reservation before we got around to eating it. Of course I was concerned about the fabulous bread becoming stale and fell asleep dreaming of what we ought to do with it. M'mm, savory French toast. Zzz. M'mm, what should go on top of it? Zzz. Somewhere in the night, inspiration hit and by morning, I knew. It needed a delicious tomato marmalade. And bacon. And probably blood oranges. And a cocktail. And salad. With goat cheese.
Bacon Tomato Marmalade:
4 slices bacon
3 Roma tomatoes
1 stem rosemary
½ an orange sliced very thin and cut in half  (I used blood)
3 tablespoons sugar free orange marmalade (you could use regular if that's what's on hand- just check the flavor)
Dice the bacon.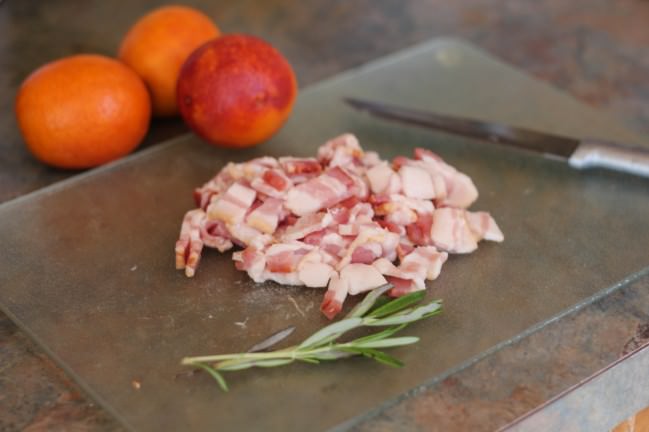 Brown in a small sauce pan with the rosemary. Strain the grease and discard.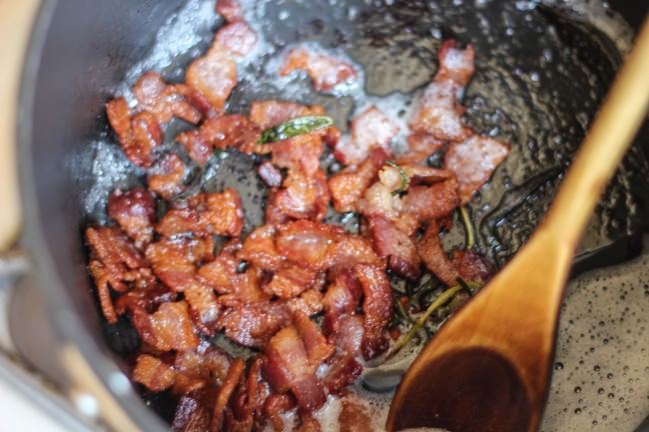 Add the orange slices. Cook 2 minutes. Meanwhile, hull the tomatoes and dice.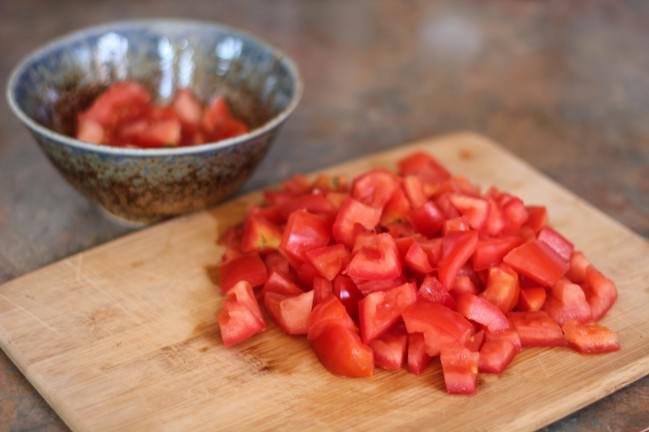 Add the tomatoes and cook slowly until it makes a jam. Add a little salt if necessary. Add the marmalade. Set aside on very low or remove to a serving bowl.
Olive Bread French Toast:
3 – 4 slices olive bread per person
3 eggs
3 + tablespoons milk
½ tablespoon butter
(Figure 1 egg and 1 tablespoon milk per 2- 3 pieces of bread)
Slice the store-bought olive bread. I bought mine at Metropolitan Bakery. They're awesome. Whisk the eggs and milk together. Soak the bread slices in the egg and milk mixture until its all absorbed.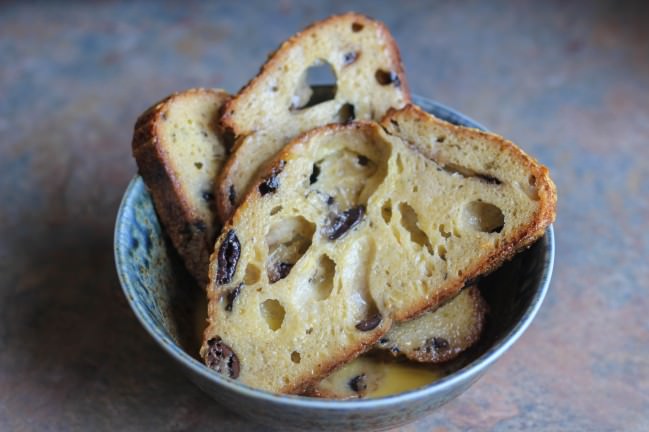 Set a large frying pan or griddle on the stove at medium low. Dot the pan with just enough of the butter to cover. Place the bread in the pan and cook for a couple of minutes until golden brown.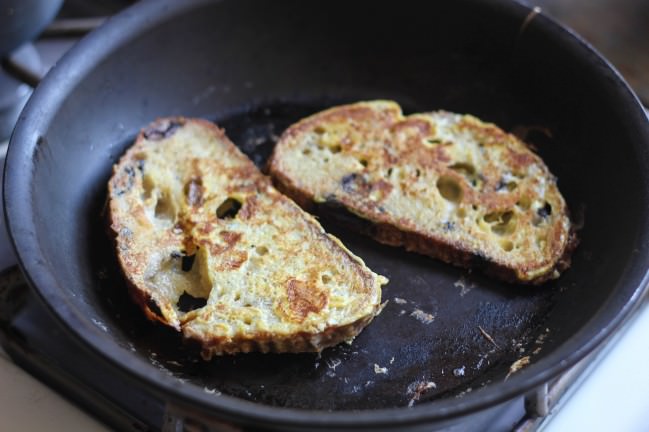 Flip. Repeat. Low heat is important so the egg cooks all the way through to the center of the bread. When the toast is ready. Arrange it artfully on the plate and top with the Bacon Tomato Marmalade. Serve with the goat cheese salad, fruit, and a delicious tangerine rosemary spritzer. Eat in Brooklyn with the sun shining. Or anywhere really.