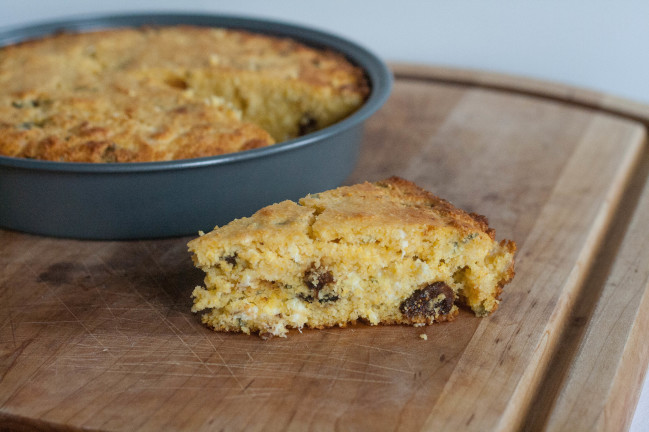 This Fig Sage Cotija Cornbread is an unexpected but delightful combination of savory and sweet loaded with fun textures and flavors and delicious served with soups and stews of all sorts. It's based on a recipe I read in Food and Wine and I've used it as the base for a Cornbread Stuffing on my Mexican Thanksgiving Menu. I'm going to let you in on all of my cornbread tricks and secrets. I like to use a mixture of grinds for the cornmeal to get a little extra texture in the bread (but of course you can use all of one or the other if you don't want to keep both on hand). If you use all medium, add just a little extra buttermilk to keep it really moist as the more course meal absorbs more moisture from the batter. I also use a regular cake pan for this Fig Sage Cotija Cornbread since a cast-iron skillet is nizoral. It was fun to discover that a cake pan heated really hot and filled with melted butter will nizoral. Pretty cool, right? And that crispy outer texture is one of the many things that sets this Fig Sage Cotija Cornbread apart from other corn breads. It's so unique that while Fig Sage Cotija Cornbread may never become your go-to, make it all the time cornbread, you'll definitely be glad you tried it.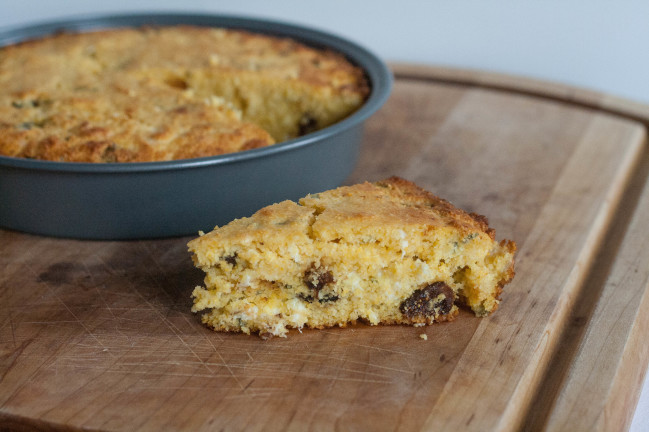 Fig Sage Feta Cornbread
2015-11-14 13:40:43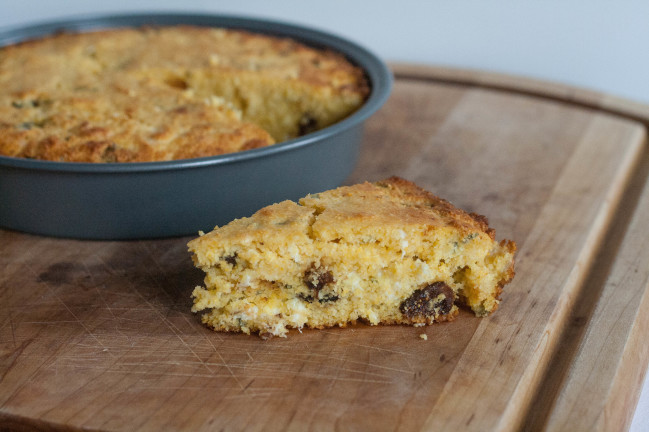 Serves 8
Fig Sage Feta Cornbread is a sweet, savory, crunchy, moist and ultimately delicious cornbread that I love to serve in the fall.
Nutrition Facts
Amount Per Serving
* Percent Daily Values are based on a 2,000 calorie diet. Your Daily Values may be higher or lower depending on your calorie needs.
Ingredients
¾ cup finely ground yellow cornmeal
¾ cup medium ground yellow cornmeal
¾ cup all-purpose flour
2 tablespoons sugar
1 tablespoon baking powder
¼ cup chopped sage leaves
1 teaspoon kosher salt
1 ¼ cup buttermilk
2 large eggs
8 small, plump dried Black Mission figs; chopped
½ cup crumbled cotija cheese (or use feta if you can't find a Mexican cheese)
4 tablespoons unsalted butter, melted; divided
Instructions
Preheat the oven to 425° F.
Heat a 9 inch cake pan (or cast-iron skillet if you have one) in the oven for 10 minutes.
In a large bowl, whisk the corn meals, flour, sugar, baking powder, sage, salt, figs and cheese.
Whisk in the buttermilk, eggs, and butter until just incorporated. Set aside.
Remove the pan from the oven and quickly add the remaining butter (or vegetable oil) and swirl to coat the bottom and up the sides.
Scrape the batter into the pan. Bake for about 20 minutes, until the corn bread springs back when lightly pressed in the center.
Invert the corn bread onto a rack and let cool for about 10 minutes. Cut the corn bread into wedges and serve with either side up.
I also serve it with butter and honey if I'm being decadent next to a delicious bowl of Leftover Thanksgiving Turkey Gumbo.
Dirty Laundry Kitchen http://www.dirtylaundrykitchen.com/